Norcable - Green aluminium cables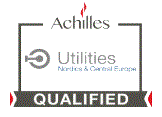 Norcable is probably producing the worlds greenest aluminium cable, made of 100 percent pure hydropower.
We have combined years of human expertise with the market's top digital technology in our Production.
The result is clean, cost effective and high quality products,

all in line with
the future we wish to be a part of.